IPANIPAN is a wireless charging solution for your dining tables.
Built to last, suitable for indoor and outdoor use, IPANIPAN is the perfect way to attract more customers.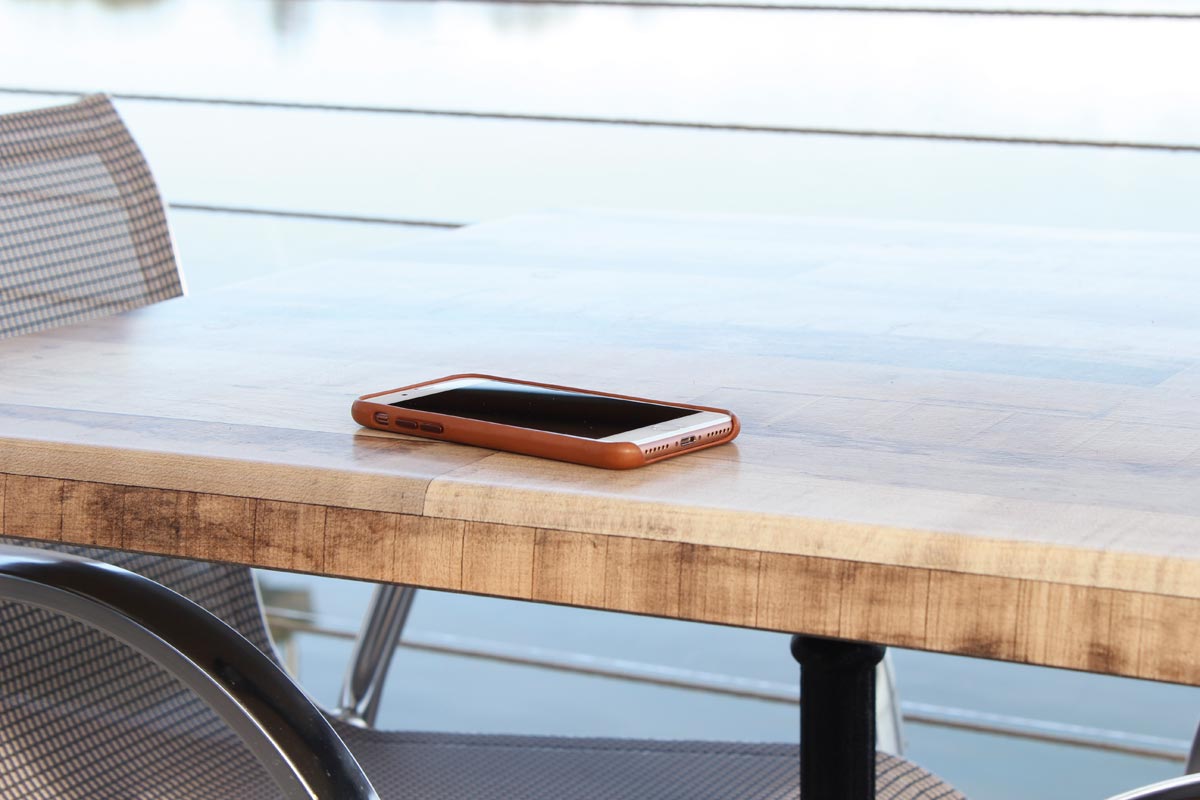 A unique battery-powered range
IPANIPAN chargers can be installed on your tables without worrying about access to electricity.
Wireless charging station
Wireless charging on your table.
The guarantee of a reliable and durable charging solution that is certified to the Qi standard by the wireless power consortium.
2 USB ports allow fast charging of phones, tablets, power banks and other mobile devices.
The battery pack is powered by a 15 Ah battery which provides up to 8 days of autonomy depending on its use.
The battery pack has been designed for professional use.
Its reinforced case and its IP 65 certification allow it to be used both indoors and outdoors.
A magnetic key allows you to unlock the battery and extract it in a jiffy to recharge it.
The charging tray allows 4 batteries to be recharged simultaneously in 7 hours.
It can be used flat or fixed on a wall.
The most integrated wireless charging station
Easily integrated into nearly any tabletop or surface, the charging area's slimline profile ensures that your furniture keeps its integrity, giving a modern touch and a refined design.
No electrical outlet required
Contact us to find out more
To discover the benefits of IPANIPAN wireless charging, get in touch with our friendly and helpful team.